Q: Can you make cocktails with chocolate or is it too sweet?
A: In short yes! Coeur de Xocolat have created an indulgent and unique teambuilding experience to help your team and you prove it!
The Team Choctail and Chocolate Making workshop starts with frozen hot chocolate and indulgent chocolate martinis to get your creative juices flowing, before the fabulous magic begins.
Next you'll then be plunged into mixology and chocolate alchemy, as our award winning chocolatiers wow you with their choctail recipes.
We'll keep your creative juices flowing throughout with plenty of exotic chocolate fusions
Chocolate is amazing when eaten alone and yet somehow, like most things in life, it tastes even better when paired with other fine things.
Chocolate Mixology 
Your workshop kicks off with a delicious cocktail making session. Mix your very own chocolate
martini, or 'choc-tails' as they're affectionately known – so decadent that even the glass is drizzled in velvety milk chocolate!
We have more than sixteen different recipes for you to try, Here are a few to tempt you.
Chocolate Mint Mojito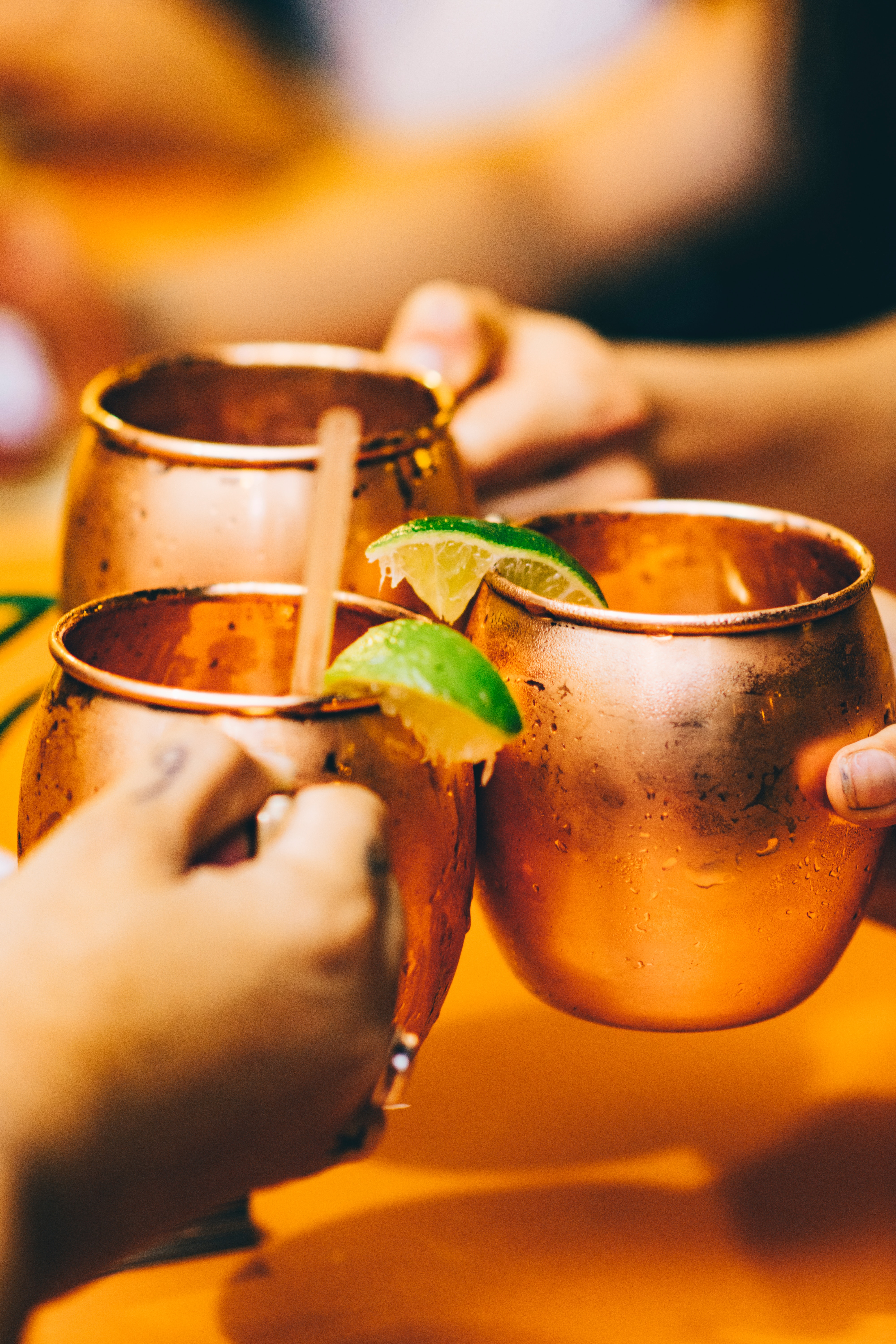 If you're a fan of chocolate and mint, then you're sure to love this take on a classic mojito.
Glass: Collins glass
Difficulty: Medium
Garnish: orange spiral
Makes: one drink
Ingredients
3/4 lime diced
2 tbs of brown sugar
8 mint leaves,
1 mint leaf for garnish
1 tbs of melted dark chocolate
100ml Dark Rum
10ml Creme de Cacao
Instructions
1. Pour the creme de cacao in a tall drinking glass
2. Mix the lime, mint and sugar and mix into creme de cacao
3. Add the melted Divine Dark Chocolate
4. Fill glass with crushed ice
5. Pour the dark rum over the ice and mix with a long spoon.
6. Taste and add more sugar or ice if needed.
7. Garnish with a sprig of mint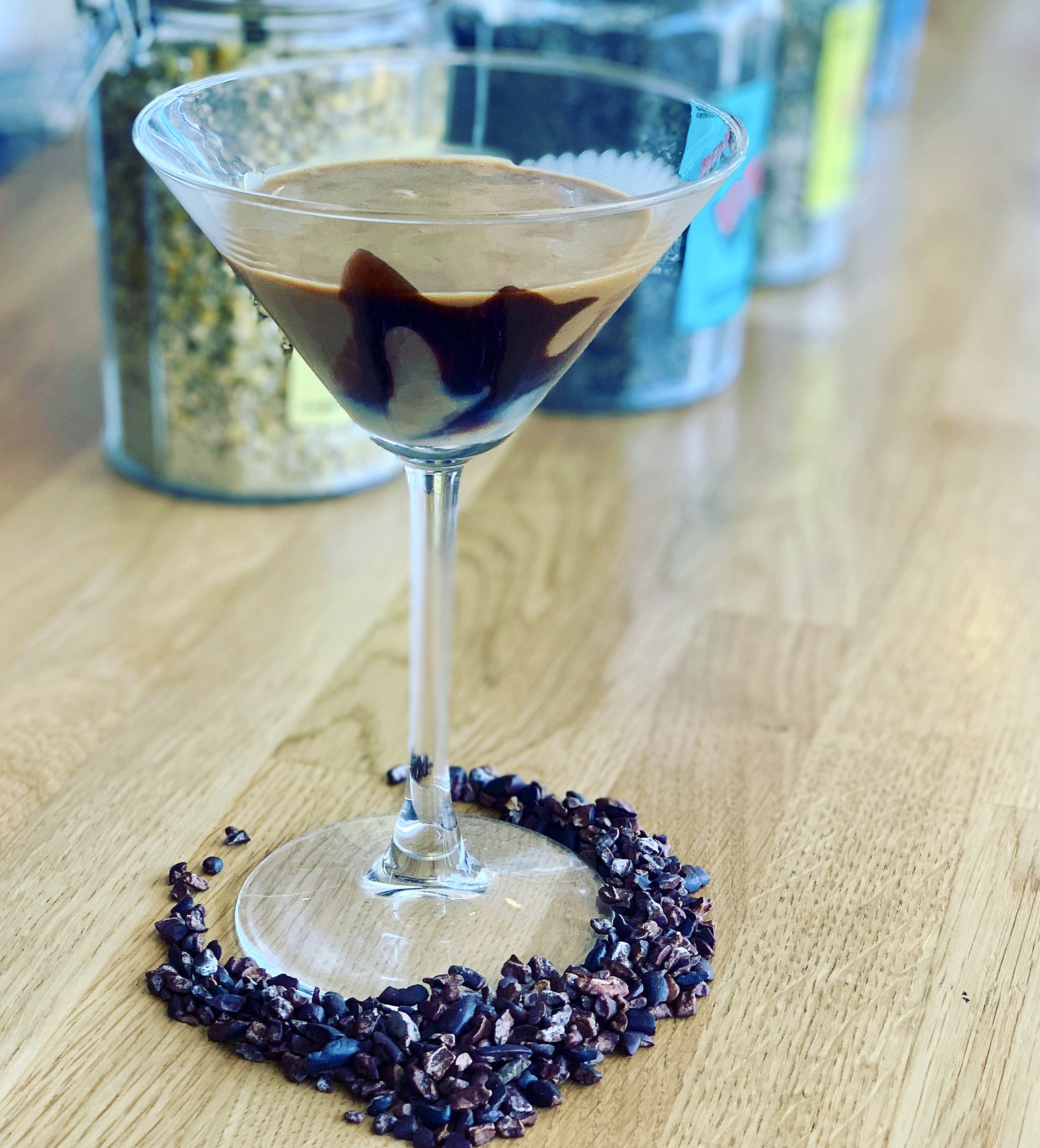 Chocolate Martini
Dessert in a glass. The Chocolate Martini is a decadent cocktail that's an ideal night cap. Vodka and chocolate combine for perfection in this drink.
Glass: Martini
Difficulty: Medium
Garnish: Chocolate Heart
Makes: one drink
Ingredients
Cocoa powder, for glass rim
2 parts chocolate liqueur, plus more for rim
1-part vodka
1-part single cream
Instructions
Add a few tablespoons chocolate liqueur to a saucer.
Add a few tablespoons cocoa powder to another saucer and break up the lumps.
Dip the rim of a martini glass into the liqueur then into the cocoa. Set aside.
Add the chocolate liqueur, vodka, and cream to a cocktail shaker filled with ice and shake for a good 20 seconds. Pour into rimmed martini glass.